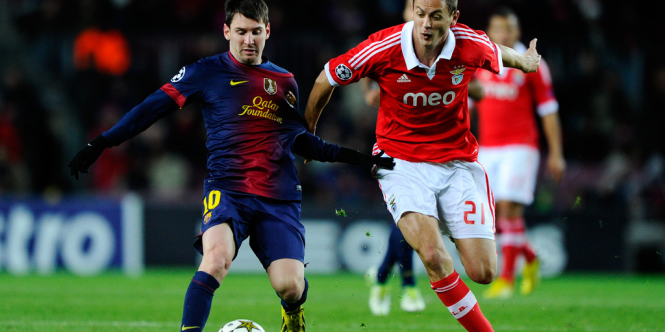 Massive Matic will be a big hit for the Blues
21 January, 2014
The 26-year-old Serb signed a five-and-a-half-year deal with Chelsea this week, three years after leaving the west London club for Lisbon and Andy Brassell, who has been reporting on Portuguese football for the last 10 years, told premierleague.com believes the player has all the credentials to flourish in the Barclays Premier League.
"It's been quite apparent for the last year and a half that he's someone Chelsea could do with because he's the one piece they're missing; a solid defensive holder," Brassell says. "Defining him like that undercuts him a little, though, because he's technically very good as well. He's a really good passer, he can actually bring the ball out. He's a defensive midfielder who can not only win the ball but pass it effectively as well.
Matic joined Benfica after playing only two matches in the Barclays Premier League with Chelsea, as part of the deal in which David Luiz moved in the other direction. But his rise at Benfica was not immediate.
"It took a while for him to become important for Benfica," Brassell says. "What made him is when Javier Garcia left for Manchester City and Axel Witsel left for Zenit St Petersburg in the summer of 2012, because that completely destroyed Benfica's midfield. At the time he was thought of as a reasonable squad player but they threw him in because they had no one else and he impressed.
"He also had a more difficult role in the team than Garcia, whom he nominally replaced, because with the departure of Garcia and Witsel at the same time, Benfica started playing with one man in front of the defence not two, arguably giving Matic a lot more work to do. But he made it look easy.