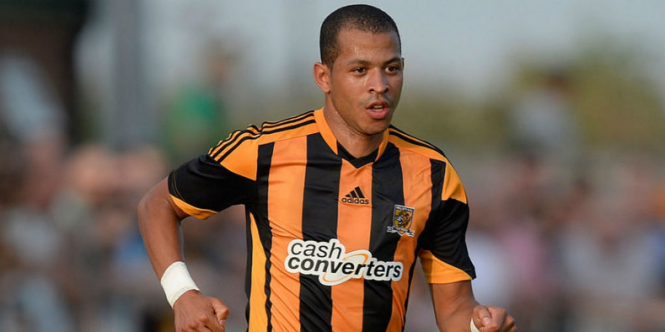 Rosenior Backs Tigers To Respond
21 January, 2014
Defender says his side will come back stronger after Norwich defeat...
Liam Rosenior is confident that the Tigers will come back stronger after the weekend defeat against Norwich City.
A late header from Ryan Bennett saw the Canaries grab all three points at Carrow Road but Rosenior is backing a positive response from his side.
"It's a team game and as a team we weren't good enough on Saturday," said Rosenior.
"But every time we've had a set back this season, we've come back stronger and this is another test for us now.
"We've got another massive game against Crystal Palace next week and we know that if we win there, everything will seem rosy again. We have to make sure we do everything right between now and then.
"We've got to train well and make sure we're ready to go again."
Results over the weekend mean that the Tigers are now just five points above the relegation zone, although Rosenior believes the table is being over-analysed at this stage.
"Everyone seems to over-analyse these things, especially in the Premier League," added Rosenior.
"We're in this league to stay in it, Norwich are the same and people seem to over-sensationalise everything these days. If you win, you're the best team in the world and if you lose, you're the worst team in the world.
"As a team, we're somewhere in between. We're not world beaters and we're not a terrible team. If you get too down when you lose and too high when you win, that is when you come unstuck.
"We'll brush Saturday off, get back into training, start again and I'm sure we'll be fine."